PRIVATE COUNSELING & MEDIATION
Whether or not you may be seeing a therapist, psychologist or psychiatrist, there may be times where you may just want to have one or two sessions with and educated person who has a lot of life experience who can look at your personal issues with a different set of eyes.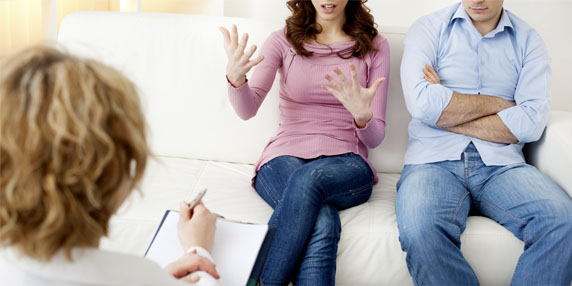 RELATIONSHIPS
As the author of many books about relationships and communication, Dr. Glass can provide you with her personal opinions and insight regarding your relationship, marital, or dating concerns.
TOXIC PEOPLE
As the author of the best selling book TOXIC PEOPLE- 10 Ways of Dealing With People Who Make Your Life Miserable, she can also help you to effectively deal with and heal from those TOXIC PEOPLETM who infect your personal or professional life.
Like a good friend who has your best interests at heart, Dr, Glass can give you her personal and confidential opinion which may prove to be very helpful.
She can do sessions over the phone, via Skype or even in person.
CONFIDENCE BUILDING
Dr. Glass can also help you with issues involving your Self Confidence. She can give you her personal insight as to becoming more secure with yourself and eliminating shyness which holds you back from achieving what you want in life.
MEDIATON
As a Mediator, formally trained by the number one ranked program in the nation by US News and World Report, Pepperdine's of Straus Institute for Dispute Resolution, Dr. Glass is well equipped to help mediate any relationship problem you may be having.
Whether you are having unresolved issues with your spouse, lover, parent, child, sibling, friend, roommate, landlord, neighbor, or business associate, Dr. Glass can mediate your disputes and finally help to provide you with an objective resolution by bringing the opposing parties together and attempting to work out an agreement that both parties can finally accept.
She can do Skype or Personal Sessions .
For more information about COUNSELING & MEDIATION Services
Call  
(310) 274-0528

or email

[email protected]
Related Books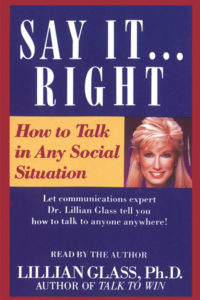 $

24.95
The methods and strategies in this book which have helped her high profile clients from A list celebrities, sports stars, newscasters, politicians, and world leaders is now available for you. It will give you the...
Add to cart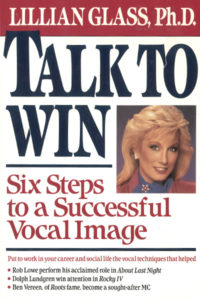 $

24.95
World renown voice, speech, communication and body language  expert, who has helped countless A list  celebrities from Sean Connery to Dustin Hoffman  (Tootsie), Julio Iglesias, deaf actress Marlee Matlin ...
Add to cart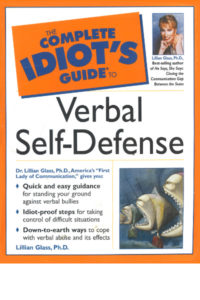 $

12.95
You're no idiot, of course. You know it's unhealthy to obsess about a waiter's insulting remarks, and you're tired of hearing your 'best friend' remind you of your shortcomings. But when it comes to actually confronting the verbal bullies in your life, you feel like...
Add to cart