Dr. Glass is the Speaker You've Been Looking For
As a Body Language Expert and Communication Expert, who speaks on topics ranging from Body Language Awareness to Detecting Deception to Dealing with Toxic People ®, Dr. Lillian Glass' entertaining and informative keynote speeches continue to garner outstanding reviews from attendees worldwide. Whether she is speaking to attorneys, law enforcement, government agencies, associations, or corporations, her sought after topics will benefit your attendees by allowing them to gain that winning edge in their professional and personal lives.
"Dr. Glass has shown me the importance of good communication skills and how clear and concise communication ability is vital to the development and the maintenance of sound mental health and cultivating meaningful relationships with others. I must no longer accept responsibility for others and get on with my life! She is my inspiration!" 
"Her media training gave me the skills necessary to project a positive and comfortable image on camera." 
"Dr. Lillian Glass saved my life! She is my guru!" 
"Dr. Glass has been the most significant influence in my life by giving me the confidence to live out my dreams. She is my mentor."
"As a result of working with Dr. Glass I have more friends and have become a better friend myself. It is easier for me to approach people. My relationships with my family and business associates has improved tremendously. "
KEYNOTE SPEAKING TOPICS:
All topics can be customized to suit the specific needs of your organization, Topics Include:
– TOXIC PEOPLE ®

 DEALING WITH AND HEALING FROM THEM

– S

ELF CONFIDENCE AND THE WINNING EDGE THROUGH BODY LANGUAGE

– DETECTING DECEPTION THRU VOICE AND BODY LANGUAGE

– POWER OF BODY LANGUAGE: FIND OUT WHAT CLIENT'S AREN'T TELLING YOU

– USING BODY LANGUAGE TO HIRE, TRAIN, AND IMPROVE YOUR WORKPLACE DYNAMICS

– SPEAKING UP FOR YOURSELF- VERBAL SELF DEFENSE

– HANDLING TOXIC RELATIONSHIPS

– GENDER DIFFERENCES IN NEGOTIATION

– HE SAYS SHE SAYS- CLOSE THE COMMUNICATION GAP

– TALK TO WIN AND SPEAK FOR SUCCESS

– IMPROVING YOUR VOCAL IMAGE FOR A WINNING EDGE IN BUSINESS
INTRODUCTION BIO FOR DR. GLASS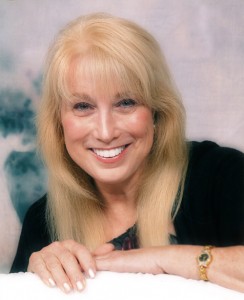 Dr. Lillian Glass (often referred to as "First Lady of Communication") is one of the world's most well respected and foremost authorities in the field of Communication and the Psychology of Human Behavior. As a renowned Body Language Expert she demonstrates her skills in numerous fields.
As the author of 18 books including the Original Best Seller TOXIC PEOPLE ® where she coined and popularized the term "toxic people,™" commonly used in today's vernacular, she combines her unique background to educate the public through the media.
You have seen her such shows as 20/20, Good Morning America, Today Show, CNN, Fox News as well as on Dancing With the Stars and The Millionaire Matchmaker as their Body Language Expert. As a sought after Media Expert she shares her perspective concerning news events.
In her private practice she has trained politicians, world leaders, sports figures, and countless Award Winning Celebrities from Dustin Hoffman whom she coached to sound like a woman for Tootsie, Sean Connery, Julio Iglesias, Dolly Parton, Will Smith, and a host of others too numerous to name enhance their verbal and nonverbal communication skills. The highlight of her career was teaching deaf actress Marlee Matlin how to speak publicly for the very first time at the Academy Awards ceremonies.
She currently applies her skills in the legal field where she is an expert witness, jury and trial consultant, and mediator. One of her most dramatic cases involved a plaintiff whom a jury initially found unlikeable during a mock trial and was awarded him no compensation, After Dr.Glass' witness preparation, he became very likeable to a jury and was awarded a $33 million dollar verdict.
PARTIAL LIST OF CLIENTS
Coca Cola
A.T. Massey Coal Company Inc.
IBM
Xerox
AT&T
Gereral Motors
Merrill Lynch
Westin Hotels (Singapore)
National Education Association
FBI
American Bar Association
America Bankruptcy Federal Judges
Commercial Law League of America
Cascade Engineering
SEE FULL LIST OF CLIENTS
ASSOCIATIONS
Association (Directors Conference)
Advertising Specialties Institute- Orlando
Advertising Specialties Institute- Dallas
Advertising Specialties Institute- Chicago
American Speech and Hearing Association
California Jewelers Association
California Association Of Independent
California Pediatric Dental Association
California Speech and Hearing Association
California Women's Educators Conference
Cascade Engineering
Houston Speech and Hearing Association
Indiana Counseling Association
Industrial Fabrics Association
Insurance Adjustors
Jayne Adams Hull House Association and Toynbee Hall
Los Angeles County Transgender Association
Los Angeles Society of Public Relations
National Academy of Recording Sciences NY Chapter
National Association of Business Women
National Association of Fundraising Executives
National Black MBA Association
National Charity League
National Rural Electric Cooperative
National School Board Association
National Society for Fundraising Executives
Pennsylvania Speech and Hearing Association
Society for Health Care Planning and Marketing
Southern California Marketing directors Association
USC CME Alumni Association
Washington Association of Funeral Directors
Washington State Retired Teachers Association
Washington State School Directors Association
Young Presidents Association San Diego, California
Young Presidents Association- Boise, Idaho
Young Presidents Association- Los Angeles
BUSINESS
ADVERTISING SPECIALTY INSTITUTE (ASI)
American Management Association
American Singles
Bay Security Systems
Catholic Singles Network
MARSHALLS DEPARTMENT STORES
Community Bankers Association of New York State
Eclectic Communications
Glendale Galleria
Kiwanas Club
Los Angeles Chamber of Commerce
Resource Group of America
Rotary Club of Santa Monica
Texas Tele Systems
Topanga Canyon Shopping Center
COLLEGES AND UNIVERSITIES
Athabasca University (Canada)
Bradley University
California State University Long Beach
California State University Los Angeles
California State University Northridge
Lane Community College –Eugene Oregon
Messiah College (Grantham, Pa. )
Northern Illinois University
The Learning Annex, Los Angeles, CA
The Learning Annex, NYC , NY
The Learning Annex, Providence, RI
The People's Network
The Seminar Center
UCLA Neuropsychiatric Institute
University of Central Florida(Orlando)
University of Illinois
University of Nebraska
University of Southern California
USC Annenberg School of Journalism
Washington State School Directors Association
Yoga College of India Teachers Training – Los Angeles, Hawaii)
YPO -Young Presidents Organization (numerous chapters)
CORPORATIONS
A.T. Massey Coal Company Inc.
AT&T
CML Enterprises
Coca Cola
Farley Industries
Fruit of the Loom
General Motors
Hawaiian Electric
Hearst Publications
IBM
Marshall's
Merrill Lynch
Miller Brewing Company
Nordic Track
Ohio Edison
Xerox
EDUCATION


Bradley University
California Women's Educators Conference
Indiana Counseling Association
National Education Association
National School Board Association
Washington State Retired Teachers Association
Washington State School Directors Association
Yoga College of India Teachers Training Honolulu, Hawaii
Yoga College of India teachers Training Los Angeles, California
Yoga College of India Teachers Training Mexico City, Mexico
Yoga College of India Teachers Training Palm Springs, CA
HEALTH CARE


Alexandria Hospital
American College of Prosthodontics
Baptist Memorial Hospital- Women's Health Center Memphis, Tennessee
Bikram's Yoga Expo
California Dental Association
California Pharmaceutical Association
Clinical laboratory Management Association
Comanche Memorial Hospital (Lawton, Oklahoma)
Discus Dental
Health Industry Manufactures Association
Minnesota Hospital Association
Montifiore Hospital
Northwest Association of Affiliated Agencies (Whistler BC Canada)
Pinecrest Hospital –Boca Raton, Florida
San Marino Guild of the Huntington Memorial Hospital (San Gabriel, Ca.)
Sisters of Providence Women's Health Festival
Society for Health Care Planning and Marketing
St. Mary's Hospital
St. Vincent Hospital and Medical Center
UCLA Neuropsychiatric Institute
LEGAL VENUES
America Bankruptcy Federal Judges
American Bar Association
American Continuing Legal Education Association
Bakersfield Personal Injury Defense Seminar Association for Continuing Legal Education (ACLEA)
Chino Women's Correctional Institution
Commercial Law League of America
DEFENSE INVESTIGATORS ASSOCIATION
Federal Bureau of Investigation (FBI)
Gallegher and Kennedy (Arizona)
Indiana State Bar Association
Institute Conference
Hidden Valley Ranch Men's Correctional Facility
Kansas City Bar Association
Kentucky Bar Association
Kern County Bar Association
King County Bar Association
Law Offices of Bean, Kinney, and Korman
Litler, Mendelson, Fastiff (Los Angeles and San Francisco)
Maricopa County Bar Association
Minnesota Bar Association Minnesota
Minnesota CLE Conference
Minnesota Women's Lawyers Association
Missouri Bar Association
New Mexico State Bar Association
New Mexico Women's Bar Association
Niagra Police Association –Child Abuse Conference
Pennsylvania Bar Association
Rhode Island Bar Association
St. Louis Bar Association
Virginia Bar Association
REAL ESTATE
Country Club of the South (Atlanta)
Electronic Realty Associates
National Board of Realtors MISC
Realty World
Remax Group
RENT PATH
Virginia Association of Realtors
RECREATION AND LEISURE
Canyon Ranch
Celebrity Cruise Lines
Cunard Cruise Lines
New York Athletic Club
Royal Caribbean Cruises
Spectrum Club
Sports Club Los Angeles
The Oaks at Ojai
The Palms in Palm Springs
WOMEN'S GROUPS
American Association of Women in Community Colleges
American Women in Radio and Television (Los Angeles)
Bienniel Conference of Working Women
Broken Sound Country Club Women's Group
California Women's Educators Conference Infinity Women's Forum
California Women's Governor's Conference (Palm Springs, California)
For Women Only" Seminars- National Tour
Junior League- Pasadena
National Association of Women Business Owners (NAWBO)
Texas Women's Governor's Conference (Austin, Texas)
USC Continuing Education Women in Business
Women in Federal Law Enforcement
Women's Employment Options Conference (Los Angeles)
Women's Jewelers Association